So, I work at the local movie theater. And at said theater, as to be expected, sometimes people drop things or forget things or lose things.

When we go in to clean these theaters we sometimes find these wonderful treasures. When we do, we can either keep them or we can stick them in the lost and found. The latter is preferred by management, but not always done.

A few days ago I found an amazing pair of sunglasses.

I decided to keep them.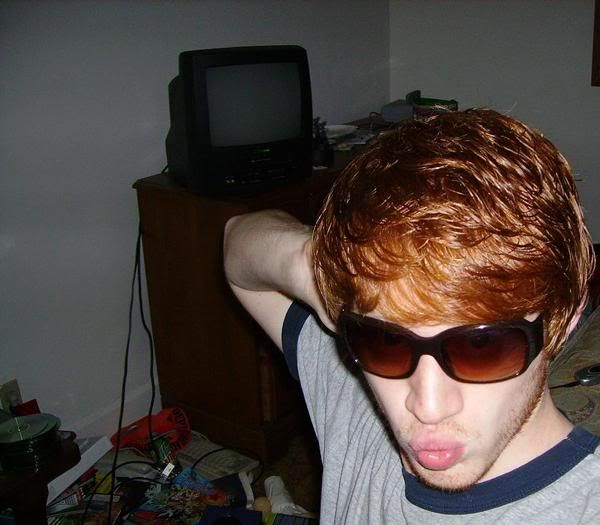 I have also found myself a delightful red headed, blue eyed girl to call my own for at least the time being. It looks very promising, and maybe someday we'll populate the world with more wonderful red headed kids.